How the Syrian Railway kept time
How the Syrian Railway kept time
One of the oldest railway networks in the region, the Syrian Railway was nationalized in 1956 and their staff were given Longines chronometers to help them stay on time. We take a closer look at an unsual relic of a bygone era.
Adriano Davidoni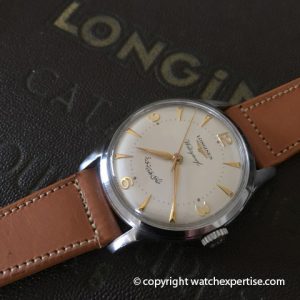 Syria's railway network is a legacy of the Ottoman Empire, which estabilished the railway in 1895 to build better transport links in Syria and also allow easy access to the holy cities of Mecca and Medina for the Muslim faithful in Constantinople. The first line connected Damascus  to Beirut. The second line, known as the Hejaz Railway connected Damascus to the sacred city of Medina and the third connected Damascus to Baghdad.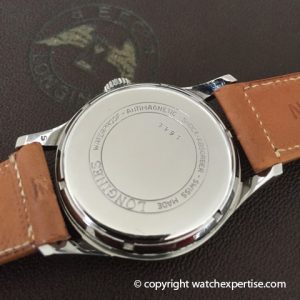 At the beginning of the 20th century, the Syrian railways was a vast and modern enterprise before it was affected by the ravages of the First World War. Lawrence of Arabia and his guerilla Arab force famously blew up many bridges and disrupted services on the Hejaz line much to the annoyance of Ottoman and German troops. After surviving two World Wars, the Syrian Railway was nationalized in 1956 and in 1965 it  was renamed CFS (Chemins de Fer Syriens).
It was during this period that the CFS procured Longines wristwatches for their staff (station masters, locomotive drivers etc.). These special chronometers were antimagnetic and waterproof and were purchased from Syrian dealer Minassian based in Aleppo.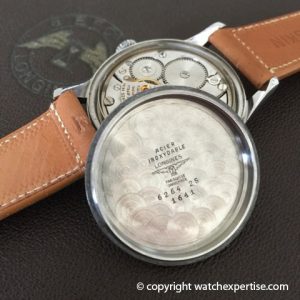 What we have here is a a fine example in good working conditions. The reference number 6264 matches the internal caseback engraving. The case is made from stainless steel 316L (a S stamped one lug) and the external caseback has the terms shock-proof, antimagnetic and waterproof engraved on it. The Longines logo is visible on the waterproof crown.
It was invoiced to Messrs Minassian on June 21, 1960. The movement is an extremely robust 12.68ZS (an updated version of the famous 12.68ZN). Some modifications were made to the movement and and the dial's feet were reduced from 3 to 2.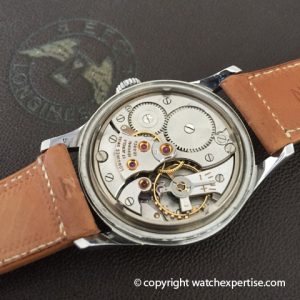 The dial is a good example of "coin print"  arrow indices dial and features radium luminous dots and Arabic numerals at 12-3-6-9  and sports an applied Longines gold logo. The Longines name is pad printed and the dial has the Arabic inscription  Sekak Hadid Sourya (Arabic for Syrian Railways). A fifth scale and Swiss Made markings complete the dial which is fitted with yellow gold leaf rectaline hands with triitium lume and a gold sweeping seconds hand .
It is not known how many of these were supplied to the Syrian Railways but it's not every day that you get to see one in pristine condition more than 56 years after it was issued to the employee.